What is Provider
Exchange Network?
Provider Exchange Network –or PEN—is an electronic data exchange that streamlines the sales process by integrating the F&I Product Provider with the Dealers' point-of-sale system. PEN connects the Provider to a network of Dealer Systems including DMS, Menu, and Specialty Applications.
The Industry wants and needs eContracting and PEN enables Dealer adoption through unmatched, flexible integration.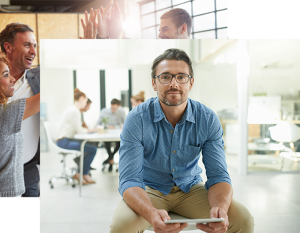 PEN connects many aftermarket Product Providers to many Dealer System Providers.
We focus on the relationship between the Product Provider and the dealership's preferred Dealer System Provider (DSP). DSP is a broad term for the software used by Dealers to promote the sale of aftermarket products. These systems include the DMS, Menu, and Specialty Applications.
PEN standardizes data between hundreds of systems to make eContracting easier and traditional methods obsolete.  Our Integrated eContracting technology eliminates the need for:
X DMS Forms  X Portal Integration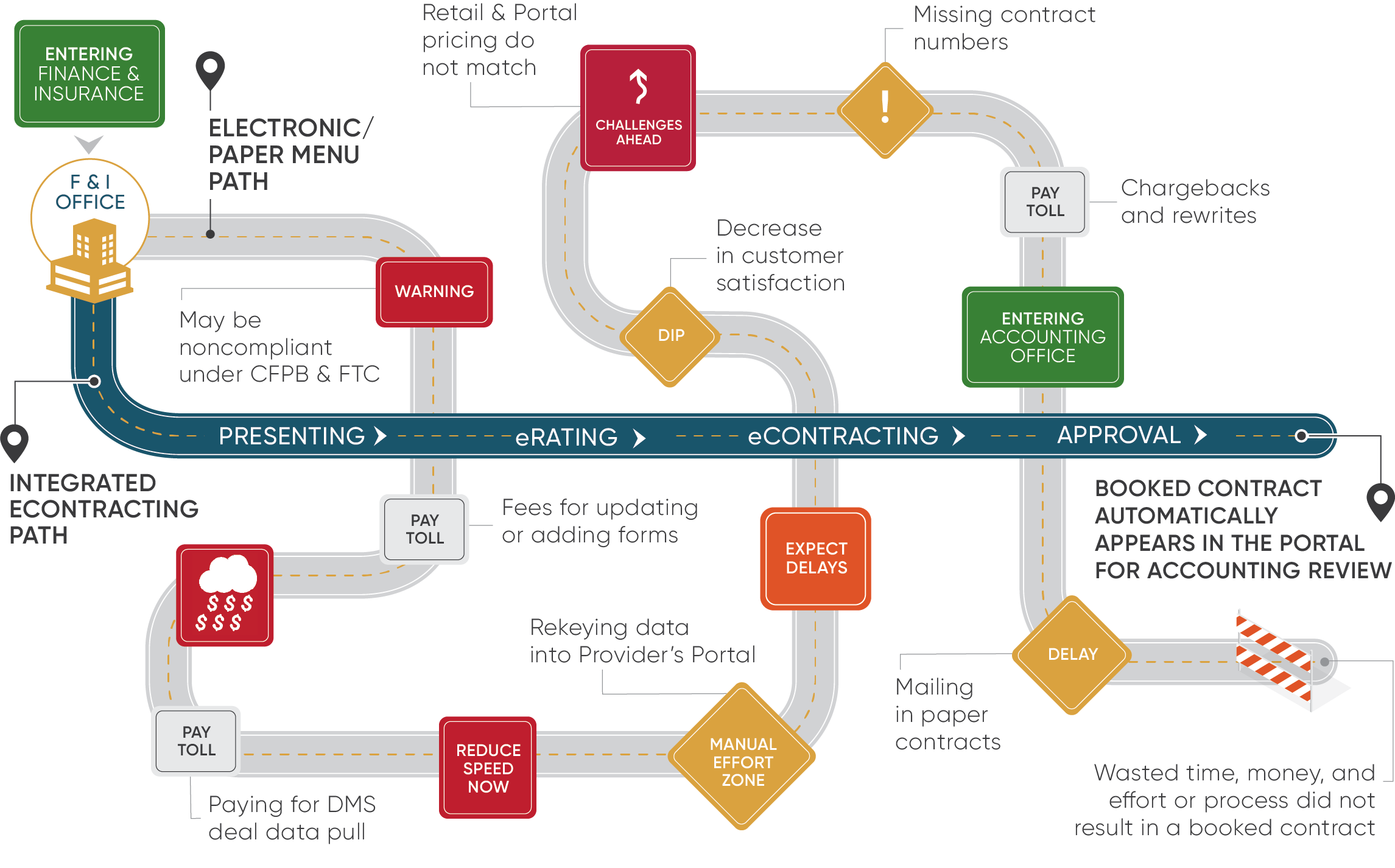 The PEN technology enables seamless aftermarket product eContracting through electronic ratings, forms and contract origination, streamlining the sales and administrative process.
We help a Provider become more integrated into a Dealer's workflow while PEN connected Dealer Systems enjoy the benefits of a more robust Dealer solution- without the heavy lifting.

eRating
eRating enables Dealers to use their DMS, Menu or Specialty Application to receive accurate, real-time aftermarket product eligibility and pricing from the Provider directly into their current software.

eContracting
Aftermarket product eContracting complements the Provider's System by eContracting in the Dealer's System. The correct forms are sent by the Provider to the Dealer's System and are automatically registered in the Provider's Portal.

PEN Services
We help Providers and Agents take full advantage of the PEN integration technology through eContracting educational and business support, and customized resources.
PEN is dedicated to servicing 130+ Product Providers and Administrators, supporting aftermarket products such as VSC, GAP, and Tire & Wheel with integration to 30+ Dealer-based systems including the DMS, Menu, and Specialty Applications.
Enjoy flexible integration with the systems Dealers already use to sell aftermarket products. Integrated eContracting is an extension of your existing eContracting functionality.
Protecting the Future of F&I
Schedule some time to meet up with us at the Industry Summit in New Orleans, November 4th-6th.
read more
The Industry Summit is a great forum to gather information from all aspects of the business.  If you are a Provider, Agent or Dealer System Provider that wants to learn more about Integrated eContracting, look us up!
Providers: Learn how PEN can connect your eContracting process to the leading dealership selling systems.
Dealer Systems: Learn how your system can easily connect to a standard API to access PEN enabled Providers.
Agencies:  Learn how to connect all the dots to improve your dealer success.
show less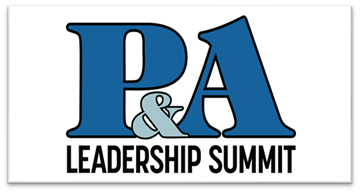 Digital Retailing Panel Session
On November 6th at 2:00pm, industry experts are coming together for the session "F&I Product Selling in a Digital Marketplace." They'll share varying perspectives around online shopping and the importance of F&I products. The panelists are:
read more
Carl Ciaramitaro– Managing Director, PEN
Joe Chura– CEO, Dealer Inspire (Cars.com)
Joe St. John– Head of Digital Retailing, Auto FI
Matt Weinberg–  SVP of Consumer Experience, Modal (f. Drive Motors)
Dan Lievrouw (Moderator)- EVP & CTO, AGWS
The team will collectively tackle topics such as product placement, shopping vs buying online, hand-off to F&I and consumer self-paced shopping. Not all agree about online buying, but this team does agree that consumers will most likely shop online for their next auto purchase.
Mark your calendars! Wed, Nov. 6th @ 2:00pm.
show less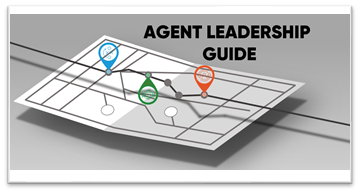 Valuable Resource Materials for Agents
Ron Greer, Vice President of PEN Services, talks about assisting Agents nationwide.