Dealer System Providers
Access participating Provider products to receive real-time eRates and eContracts, streamlining your customer's process. PEN makes it easy through a proven API that works in any dealer-based selling software designed to sell aftermarket products.
Think Outside the
F&I Box.
F&I remains the most common arena to offer and sell aftermarket products. The PEN API can be available for ANY software platform capable of offering aftermarket products.
New channels are emerging to help Dealers reach customers and PEN can work with you to find the best method to include products in your application.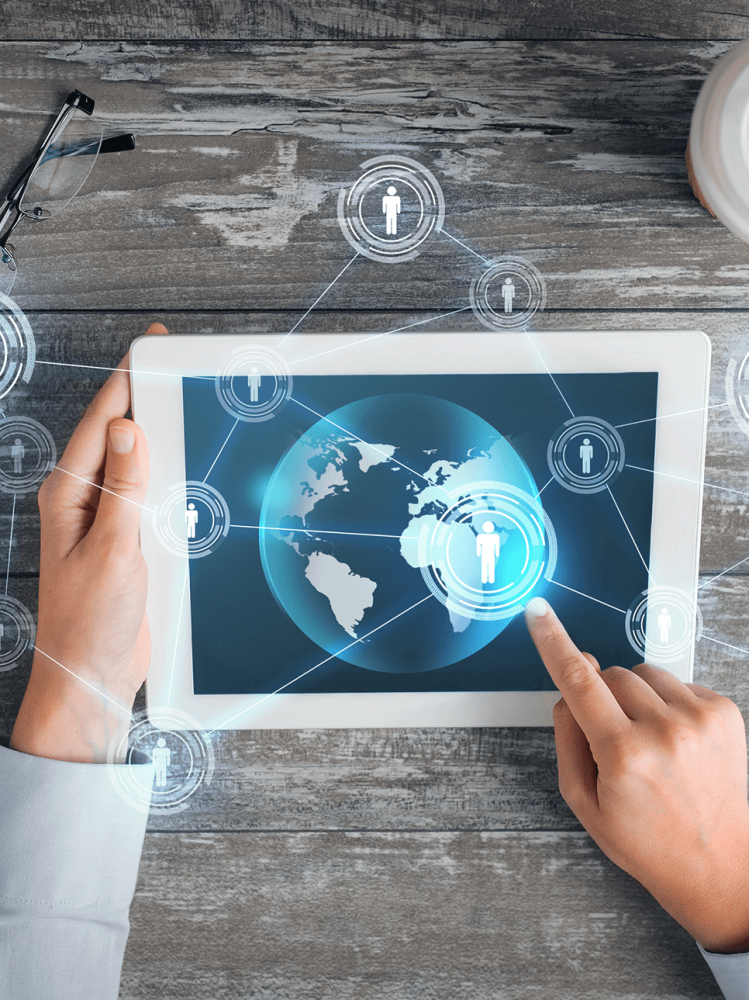 Easily enable eContracting in your dealer-based selling platform, both inside and out of the traditional F&I box. PEN can support your system by working behind the scenes all while you keep control of the User Experience.

eRating
Instant and accurate product eligibility and pricing are received directly from your Dealer's participating Product Provider.

eContracting
Your system sends data to the Provider via PEN. Forms are prepared by the Provider and returned to your system in a fully populated PDF.

eSignature
PEN supports eSignature from participating Providers. The eSign customer experience is managed in your software.

A single API works in your software to access Providers on PEN

The PEN API works within your software while you retain control of the Dealer experience

Virtually eliminates the need to customize integration to Providers
Contract forms and templates are managed by the Provider

PEN facilitates the effort to integrate and maintain Provider integrations

PEN Services can assist you with Provider processes and relationships
*All PEN connected OEM's are not included on this page.
Please contact PEN Services
for a full list of OEM's on PEN.
A Dealer System can be any software used to offer and sell aftermarket products such as VSC, Gap, Appearance Protection, etc…  Dealer Systems are commonly the software applications used by dealership employees, but there are emerging software apps that are consumer facing, or even software used by 3rd party marketing companies.

For the purposes of selling aftermarket products, PEN can only support eRating and eContracting through a "dealership."  PEN does not presently support Provider direct to consumer pricing models.  Please talk to PEN for further clarification.
CAN PEN SEND DEAL INFORMATION FROM THE DMS TO POPULATE MY SYSTEM?
No.  PEN integrates data from the Provider System to help present and contract aftermarket products.  We are not able to transfer any data between Dealer facing software.  We cannot replace any DMS data extraction functions.
CAN MY DEALER SYSTEM ACCESS ANY PROVIDER ON THE PEN?
The network is setup to enable any Provider to any Dealer System.  The Providers on PEN retain ultimate authority regarding which Dealer Systems are approved to include their products.  PEN will facilitate the approval process as needed.
WHAT KIND OF FEES DOES PEN CHARGE TO INTEGRATE?
PEN will have a onetime integration fee estimated by the scope of the integration and the level of effort required.  There are no per dealership setup fees.

In most cases there are no additional support fees if the full capability of eContracting is implemented and used.  If a Dealer System does not implement and use the eContracting functions, a per dealer maintenance fee may apply.
WILL PEN WORK WITH MY COMPANY ON EXCLUSIVE RELATIONSHIPS?
PEN supports many Providers and many Dealer Systems.  The foundation of our business is dealership choice and flexibility.  We are happy to participate in programs and campaigns to help our network members to succeed, but we do not specifically endorse any single solution.